Expressing her astonishment at the significant win, Nkanga stated, "I wasn't expecting this, but I am deeply honoured." This prize is more than a $100,000 award and as a winner, Nkanga becomes a laureate at the Nasher Sculpture Center in Dallas, where curators help devise public programming, an exhibition and a published monograph.

According to Jeremy Strick, director of the Nasher Sculpture Center, Nkanga was the only one selected for this award out of over 160 nominees. Commending Nkanga's work, Strick said, "The work of Otobong Nkanga makes manifest the myriad connections — historical, sociological, economic, cultural and spiritual — that we have to the materials that comprise our lives."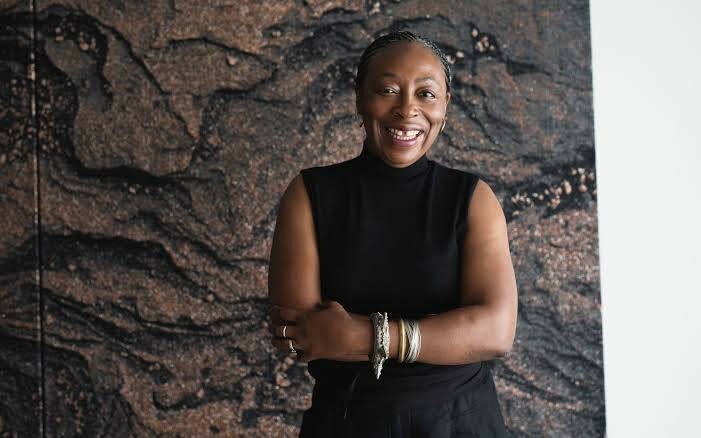 Apart from her recent Nasher Prize, Nkanga achieved a significant milestone in 2015 when she became the first African to win the Yanghyun Prize. In 2019, she received another prestigious award, the Lise Wilhelmsen Art Award Programme, one of the world's largest art prizes for mid-career artists, accompanied by a $100,000 cash prize.

Nkanga has actively participated in numerous international exhibitions, including the Biennale de Lyon in 2015, Sao Paulo Biennale in 2014, Berlin Biennale in 2014, and Sharjah Biennale in 2013. She has also showcased her work in solo exhibitions at esteemed art institutions, including the Museum Folkwang in Germany, M HKA in Belgium, Stedelijk Museum in The Netherlands, and the Kadist Foundation in France.

Her most recent solo exhibition in the United States took place in 2018 at the Museum of Contemporary Art Chicago, where she displayed soap sculptures, large paintings, and woven tapestries.
Nkanga's prominence in the art world extends to her inclusion in the 2022 Venice Biennale and Documenta. She has become a fixture on the European museum circuit, where she has been featured in six major exhibitions over the past two years, including an exhibition at the Castello di Rivoli, a contemporary art museum in Turin, Italy.

The sculptor was born in Kano, Nigeria, in 1974 and pursued her education at OAU, Nigeria, State, Ecole Nationale Superieure des Beaux Arts in Paris, and the Rijksakademie van beeldende kunsten in Amsterdam. She also completed Advanced Studies in the Performing Arts at DasArts in Amsterdam, The Netherlands.

Nkanga aspires for her sculptures to inspire others to reconsider their relationship with the natural world. She hopes that the younger generation will be able to consider our planet and seek ways to mend, connect, and love it.