Life is a never ending cocktail of the most thrilling turns on one hand, mixed with foggy, quiet episodes of agonizing twists on the other. For a certain Graca Machel, who is the focus personality of this piece and perhaps one of the few African women to never have had the opportunity to be publicly addressed as "Mama Africa'', the above oxymoronic description (of life) might be by far the most epic one liner summary of her illustrious life's journey so far. So good as well !

Whilst still living and on her quest to impact humanity, life would happen to Lady Graca Simbine Machel and make her the only person in the history of the universe to have been the first wife of two democratically elected African leaders.

Born on October 17 1945 at the Incadine area of theGaza Province in Mozambique, her father died 17 days before she was born leaving her mother a widow with several young children to look after. Mozambique was a Portuguese colony at the time.

As a young child and teenager, she was educated at a Methodist mission school in Mozambique. She excelled in school; earning a scholarship to attend the University of Lisbon in Portugal where she studied German. She developed a love of languages and today is fluent in her native Xitsonga, Portuguese, French, German, Italian, and English.
Lady Graca Simbine Machel
While at university she met other students from Mozambique and other Portuguese colonies in Africa. She became involved with students demanding Mozambique's independence and joined FRELIMO (Front to Liberate Mozambique) which was dedicated to securing that independence. FRELIMO was founded in 1962 and by the late 1960s would engage in a protracted war that ended in 1975 with Mozambique gaining independence.

As a FRELIMO member Graca was asked to teach in a school for the children of refugees and FRELIMO fighters who had fled Mozambique to Tanzania. She was also trained as a freedom fighter by FRELIMO. During her work she became acquainted with prominent party leader Samora Machel and in 1975 the two married. Mozambique gained independence on June 25, 1975 with Samora Machel as President and Graca Machel as the new nation's first lady. The couple had two children: Josina Z. Machel and Malengani Machel.

Machel was also Minister of Education and Culture from 1975 until 1989. As Education Minister the number of children enrolled in primary and secondary school in Mozambique rose from 40% of children to 90% for boys and 75% for girls.

In 1986 Samora Machel died in mysterious circumstances when his plane crashed near the border with South Africa. A few years later Graca Machel resigned as Education Minister and turned her attention to helping expand children's educational opportunities.

Graca Machel Mandela would eventually marry her second husband, Nelson Mandela, in Johannesburg on 18 July 1998, his 80th birthday. At the time, Mandela was serving as the first post-apartheid president of South Africa.

Mandela met Machel briefly in Mozambique after his release from prison in 1990, and he recalled her as "a very impressive woman and striking personality".

In 1994, she set up the Foundation for Community Development in Mozambique and two years later, she presented a report (later published) to the United Nations, The Impact of War on Children, that changed the way the global agency responds in conflict zones. Since then, she has worked tirelessly in support of global health, child welfare, and women's rights and empowerment. Her dedication to helping children and her philanthropic endeavors were recognized in 1997 when the United Kingdom named her an Honorary Dame Commander in the Order of the British Empire.
President Samora (late) of Mozambique and Graca Machel in 1975
Nelson Mandela and Graca Machel
After Mandela's death in 2013, Graca Mandela continued to be active in national and international efforts to help children and the less fortunate. She is a founding member of "The Elders," an independent group of former global leaders formed in 2007 by Nelson Mandela to work together for peace and human rights.

Graca Mandela was Chancellor of the University of Cape Town between 1999 and 2019. In 2012, she was President of the School for Oriental and African Studies (SOAS) at the University of London

She was also named Chancellor of the African Leadership University in 2016, a position which she still holds today, alongside being an active leader in numerous other educational and charitable organizations.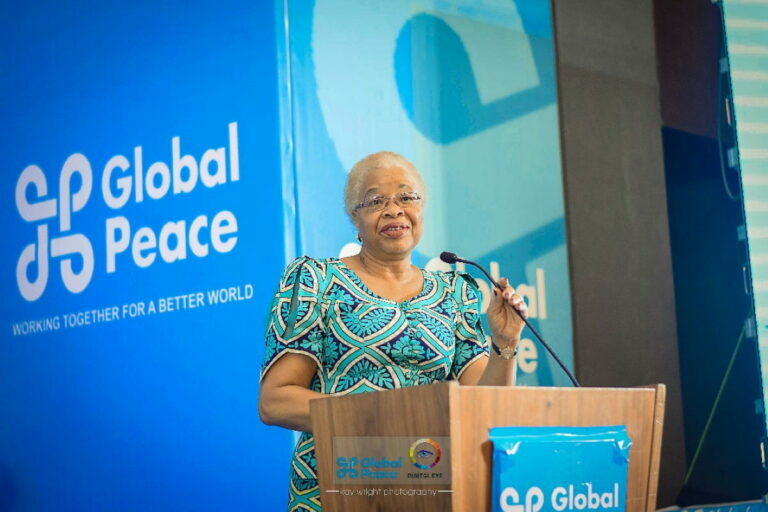 Graca Machel speaking at a Global Climate Change Summit
Graca Machel, first woman to be married to two African Head of States