The task of creating a fair, just and equitable society in Africa requires the concerted effort of all and sundry concerned, whether as the duty-bound responsibilities of government or the direct intervention of private organisations led by the citizens. Social change is very much possible with all of these factors in play, offering the right kind of will, innovation and support to champion, execute and implement those far-reaching reforms.


On the part of private citizens, leading social impact programmes has proven to be a worthy cause driven by empathy, vision and the desire to cause a turnaround in the fortunes of those who have found themselves in the lower rungs of society. There are quite a number of these not-for-profit organizations scattered across Africa, tackling and proffering solutions to a number of our societal needs. As partners in progress, we (at Power of Africa) are often apprised of these good deeds and we always acknowledge them accordingly.


CIS-A emblem

As such, the spotlight today is on a highly innovative and impactful initiative - so unique in design and approach. This initiative called 'Chess in Slums Africa' originating from Nigeria has garnered massive public goodwill and support for the success stories it had recorded in recent times. Chess in Slums Africa (CIS-A) led by Tunde Onakoya has become one of the most visible social support groups today. As the name implies, Tunde and his energetic team are working tirelessly with a board in hand to use the game of chess to raise 'kings' and 'queens' from the slums and most obscure locations on our continent.

"In most of Africa today, when you talk about "Chess", most people associate it with Intelligence and Wealth. Chess in Slums is changing that narrative as we take the gift of chess to slum communities", a statement read in part on the CIS-A website.


Lagos State Governor Babajide Sanwo-Olu sweating it out with a young chessmaster during a courtesy visit

The Chess in Slums Africa group says it is reimagining education using chess as a tool/framework to aid cognition and empower the minds of children in meagre income communities. The initiative seeks to foster the intellectual and social development of underprivileged children through chess education.

CIS-A is on a mission to teach and unlock the potential in every child by using the game of chess as a framework to promote education and raise champions from slum communities in Africa.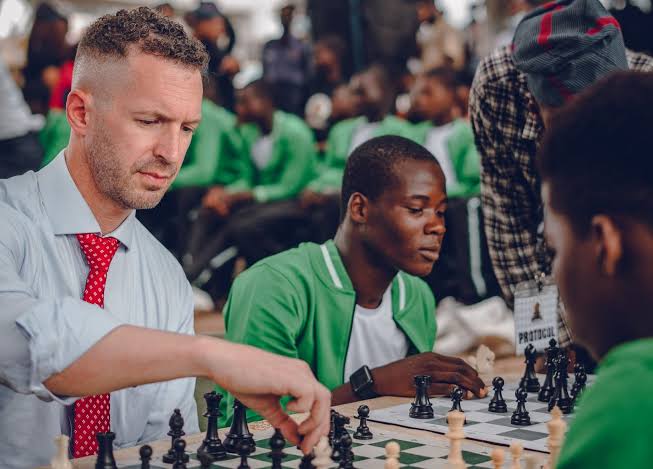 Canadian High Commissioner playing chess in Oshodi, Lagos

The initiative was established on September 1st 2018 at the Majidun community in Ikorodu, Lagos, Nigeria. Over the years, CIS-A has spread to other of such communities across the city of Lagos like Makoko and Oshodi, where the odds have been stacked against many by circumstance and it seemed as though it were impossible to dream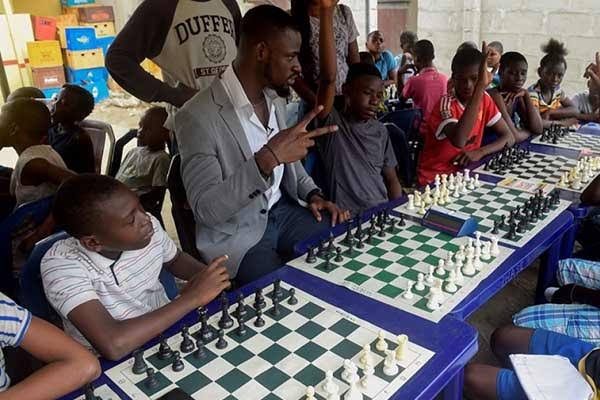 The convener, Babatunde Onakoya, believes that a pawn can go on to become a king and he likens these children in slum communities as pawns who just need the right push by the right person to become a queen. Tunde, together with his team have now raised a number of young chess masters who have now begun to compete globally.




CIS-A interventions have also extended to offering scholarship grants to as many kids who distinguished themselves immensely while learning how to play the chess game. The parents of these kids have also been beneficiaries of CIS-A's multipurpose humanitarian gestures for their various needs.



Babatunde Onakoya, Convener Chess in Slums Africa (CIS-A)

All of CIS-A aspirations we believe is to create sustainable impact and offer a new lease of life for as many who would cross paths with them. Tunde Onakoya surely deserves a million and one salute for this great work.