From beautiful islands to mountains and huge African national parks full of amazing wildlife, this diverse continent is full of incredible things to see and do.

The continent is also full of vibrant cities and charming towns, most of which are bustling with history and culture. One of the towns offers an insightful look at the sobering history of the slave trade era, and another is hidden deep in a desert featuring relaxing hot springs and historic attractions that date back to ancient times.

The following cities and towns are perhaps the most sought tourist destinations, and we recommend that you explore some time soon.
10. Ifrane, Morocco

A charming town known as the Switzerland of Morocco, with stunning colonial architecture and a ski resort for winter fun.

In addition to its winter appeal, Ifrane is full of stunning colonial architecture as it was built to be a French Alpine village.
9. Lamu, Kenya

A UNESCO World Heritage Site with beautiful beaches, museums, and a historic fort to explore
8. Tofo, Mozambique

A small beach town with uncrowded beaches, perfect for surfing, scuba diving, and whale watching.
7. Sekondi-Takoradi, Ghana

Also known as the Twin City, is located in the western region of Ghana. This is one of the most charming cities in Africa, and it comes with a rich history of the Fante people who occupy it. Additionally, it also features an interesting colonial history.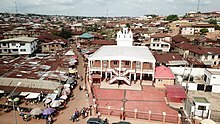 6. Auchi, Nigeria

Auchi is one of the fastest growing towns in Nigeria and all of Africa. The town is a vibrant place filled with so many young people from all over Nigeria and Africa. It is also a great place to meet and mingle with the young and vibrant youths who are known to party a lot.

Even if it's not for adventures, Auchi is also just a great place to live, retire, or invest. The people are accommodating and friendly, and business thrives, especially in areas close to the Federal Polytechnic Auchi.
5. Badagry, Nigeria

A coastal town in Nigeria with a rich history and interesting culture. This town is an interesting place to learn about the enduring history of the slave trade.

One can visit one of the town's numerous slave museums to learn more about the sobering history, and also head over to the beach to listen to the sounds of waves and reflect on the town's past.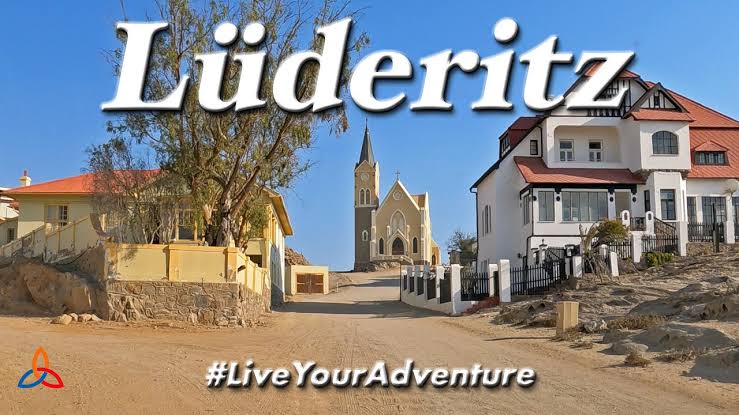 4. Luderitz, Namibia

Luderitz is one of the most beautiful towns in Africa; it's a coastal town positioned on the Atlantic coast and known for its colonial architecture and stunning landscapes.

The dreamy town is a great base from which to visit the ghost town of Kolmanskop and also explore the Namib Desert.
3. Grand Baie, Mauritius

Also known as Grand Bay, this small coastal town is made up of a little over 10,000 people, and it is popular for its gorgeous white sand beaches, which are ideal for relaxation and a wide range of adventures.

The town is popular with both locals and tourists alike as it has incredible natural scenery as well as amazing shopping and great nightlife.
2. Kalk Bay, South Africa

Kalk Bay is a small sleepy fishing town that's home to approximately 700 people. The town is part of Cape Town, and it is characterized by charming coastal views and massive mountains that overlook it.

The town is particularly a great place for fishing, and tourists here will enjoy a wide variety of seafood. Other activities like swimming, surfing, and hiking can also be done in this village.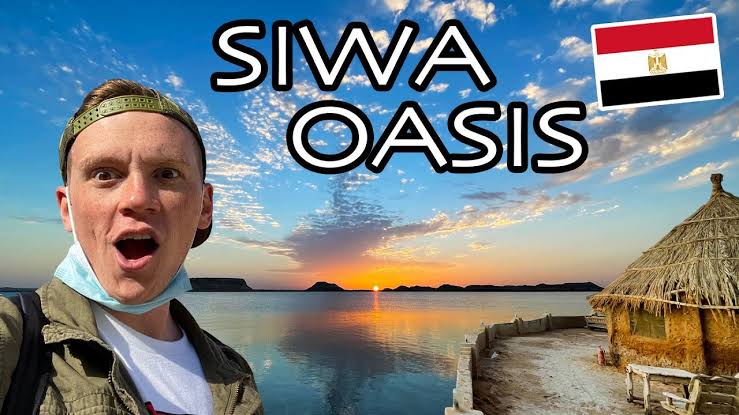 1. Siwa Oasis, Egypt.

Tucked away in the Western Desert of Egypt, about 560 km from Cairo, Siwa Oasis is a hidden gem waiting to be explored.

This desert city is home to so many incredible sights and attractions, from beautiful olive trees to relaxing hot springs, thousands of palm trees, otherworldly desert scenery, and lots of historic sites.

Credits: Travel.com