The Oyo Empire was a powerful empire and the most politically influential state in West Africa. Oyo Empire is located near the Niger River. They forged an empire and dominated other Yoruba people in the region. The old Oyo Empire started to grow when Alaafin Orompoto began using the wealth gained from trade to build a trained army.

The Oyo empire prospered and became a central facilitator in moving slaves from Africa's interior to the coast and waiting for European sailing ships. The slave trade was so large that this part of Africa became known simply as the 'Slave Coast.' They went on to trade slaves from the Kingdom of Dahomey to European merchants through the coast. The Oyo kingdom reached its height in the 18th century after conquering many towns and amassing wealth and power.

After the fall of the old Oyo empire, the power was shifted to Ibadan, Nigeria and the kingdom split into different protectorate states, such as Osogbo, and Ogbomosho. Below are 5 facts you didn't know about the old Oyo empire;

1. The Ogboni cult served as checks on the excessive use of powers of Alaafin and the Oyemesi

2. The Aare Ona Kakanfo was the leader of the army and was always said to win every war. If he lost, he would commit suicide.

3. The fall of the old Oyo empire happened when an over ambitious Aare Ona kakanfo named Afonja got the help of some Fulani Jihadists to help him conquer the Ilorin area, and the Jihadists later turned against him.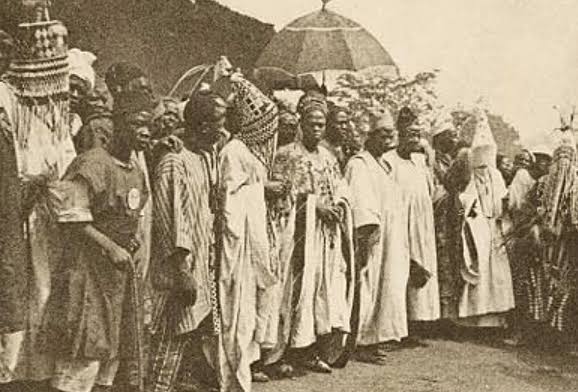 4. The old Oyo empire was believed to have been established when Oranmiyan was sent to the Bini empire to assist in ruling them.

5. The power of the Alaafin is limited because the Oyomesi had to know of every decision being taken, preventing tyrannical ruling.